How much does an eCommerce website design cost? In a nutshell, The average cost of eCommerce website design prices ranges from $400 for small stores to $1500 with powerful features including design, development, VPS hosting, SEO, Support, and much more. Read our article below which describes all you need to know before starting your online store.
Why need an eCommerce Website Design?
The concept of eCommerce has become increasingly popular all over the world in recent years. eCommerce, in a nutshell, is the online form of commerce over the internet. More broadly speaking, the way people buy products using online platforms is called eCommerce.
Today, Ecommerce is increasing its importance day by day. Because companies and businesses need to appeal to a wider audience in order to be successful. The easiest way to reach more customers is to sell products through eCommerce websites. Thanks to eCommerce, every product imaginable can be easily sold. All that is needed in this area is a marketing strategy. However, the eCommerce website design packages can vary a lot depending on the features you want to be included in your online store from the basic requirements of displaying products, placing orders, shipping methods, SEO tools, and artificial intelligence software which plays an important role in increasing sales in electronic stores.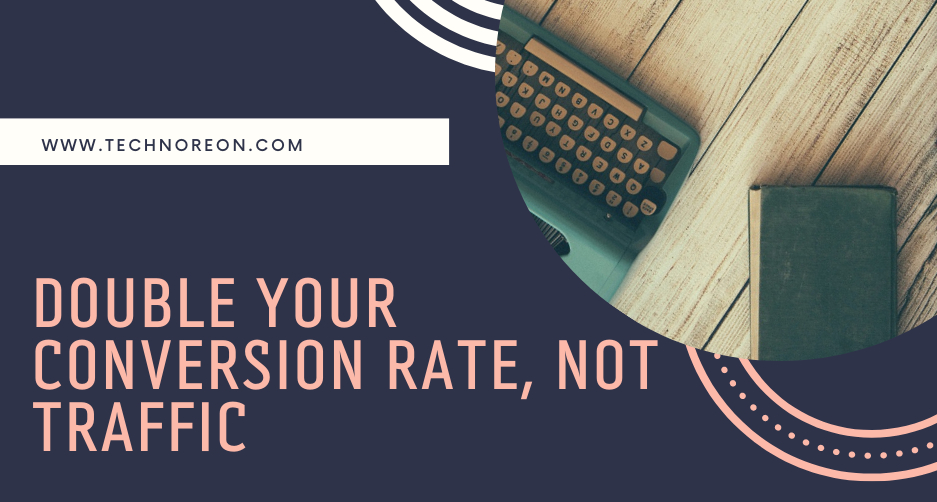 What are the advantages of eCommerce website design?
The most important thing for a company is to easily deliver its products and services to the target audience. The place where products and services are closest to the consumer is the internet world. Think of it this way, you have a 24-hour store on a popular street where people shop the most. The e-commerce site gives you this opportunity. You can enable millions of people to see and visit your store with eCommerce; not to mention that the eCommerce website design cost is nowadays reasonable at proper prices.
Everything moves in the virtual world. Naturally, trade dynamics are also changing in this direction. eCommerce has now become the most effective way to reach consumers in the easiest way. If you are asking why I should do eCommerce, we can show that it is much more profitable than traditional commerce for many reasons.
7/24 Online Stores with low eCommerce website design prices
When you start marketing your products from your eCommerce website design, you create a platform that responds to customers and meets their needs 24 hours a day, 7 days a week. This situation, which creates a great advantage when compared to real life, can also be shown as one of the greatest benefits of eCommerce.
eCommerce website design cost is reasonable
Unlike real life, you can start eCommerce for a much lesser fee, without having to open a physical shop when you have one in the virtual world. In eCommerce, where it is possible to save on manpower, you do not have much expense other than items such as domain name, preferred eCommerce system, and advertising.
eCommerce website design prices depend on the offer you get from the development agency. Thus, we suggest getting many offers from different agencies to see how features and prices range from one to another. However, please note that online stores are living entities that require ongoing support to make sure that all functions are working as they should.
A wide customer base and target audience
As the number of people connecting to the internet every day is quite high, they are easily warmed to eCommerce. Nowadays, even an ordinary internet user orders products from the internet. Thus, it has become possible for companies to appeal to a wider audience and deliver their products to more people.
Before we decide to buy a product, we tend to make a search for that product on the internet. If we find it, we keep searching for the best deal before making an order. But what if we can not find it?
A normal person goes to the nearest physical market or forums, while a smart person builds an eCommerce website design to start selling it online!.
How much does an eCommerce website design cost on average?
As mentioned, there are many factors that determine the eCommerce website design prices. Every online store must have some features, and each of these features has a different purpose. When setting up an eCommerce website from scratch, it will be useful to add these features to your website. The absence of these elements may cause your site not to work at full capacity or even cause you to not be able to get feedback on your site.
Before starting building your website to sell products, you should consider the following factors which impact the overall cost:
ECommerce website design and Search Engine Optimization SEO
Regardless of the size of your business, it has become mandatory for every operator who wants to grow today to set up an eCommerce site. And besides, they have to leave traditional marketing methods aside and develop their brands with online marketing strategies. One of the strategies that should not be ignored is SEO. You can improve your brand and increase your internet visibility with SEO strategies that make you available on the internet. "So what are these strategies and how will we implement them?"
A successful eCommerce website should have powerful SEO tools to rank higher in search engines and get more customers.
Keyword Analysis for Categories and Products: What you need to pay attention to while doing this analysis is not to go out of your product segment and to be careful not to be too broad in terms of the meaning of the keyword.
Keyword Analysis for Blog: Blogs and articles help you benefit from words that you cannot directly target with your products or services, and from long-tail keywords such as "the most beautiful midi dress models". When you ask for the Blog, news, and stories sections to be included in your online store, the eCommerce website design cost may rise.
Keywords that Your Competitors Are Successful In: We have created a pool of target words for our products and blog. However, we cannot say that this pool is complete without looking at the words in which our competitors are successful, that is, without following the industry closely. In order to select successful competitors, you can search in the search engine like a user with the words you have determined for yourself with high search volume and examine your successful competitors.
The link structure of your competitors: Let's get to the link analysis! It is important that your website has an advanced internal link structure that should help your customers to navigate within the website, and help search engines to index your pages easier and faster.
Website Structure of Your Competitors: When we say site structure, we think of parts such as in-site navigation, the structure of categories, and subcategories. The most important points to be considered in the structure of an e-commerce website are; Similar products, recently viewed products, trends, the products that customers are most satisfied with, and most popular/most bought/most clicked products in some categories.
Duplicated Pages, Titles, and Meta Descriptions: Within the framework of SEO, each of your content, titles, and meta descriptions should be unique. One of the most common problems faced by eCommerce website design is the "duplicated" content/title problem. The reason for this is that it contains many similar products. E.g; The same model and brand sweater can have both yellow and green colors. And the only difference between the content and titles of these pages will be the color of the product. Sometimes this color difference may not be added to the titles. In order to eliminate the duplicated content and double title problem that this situation will create; we designate one of the similar pages with differences such as color and size as the main page by adding a "canonical" tag to the HTML code part of the others in order to inform the search engines that this page is your main page to be indexed.
404 Pages: That is why we say that the eCommerce website design prices varies a lot from one agency to another. Because even small points should be considered such as the design of these pages. Through Search Console, you can access all your pages that give 404 error codes for free. You can also observe your progress by comparing each analysis with one of your previous analyses. Having these pages set correctly with suggesting other products help your customers stay on your website.
Website speed: Site speed is also among the factors that affect SEO. If we think from the user's point of view, we do not want to prolong it with slow-opening pages, while it is already time-consuming to examine hundreds of products on your eCommerce website. And when we encounter a slow-loading page, we just close the page and try our luck with other results. At this point, you should optimize your site speed to increase the user experience.
Structure of the website: We can say that the most important point that will increase the user experience is the site structure. Users will be able to find what they are looking for more easily with no more than three clicks, as it will make it easier to navigate your site. Try to think as simply as possible when constructing the architecture of your site. In other words, try to ensure that your users can reach the product page from the home page with as few clicks as possible.
Responsive and Mobile-Friendly Website: Mobile users are in a group that should never be ignored. Because the number of mobile users is increasing day by day. And while 71% of these users expect pages to load quickly, 91% prefer to go to the competitor if the page they click is not mobile-friendly.
Structured Data: Structured data allows you to mark certain parts of the content on your page so that it stands out in search results. This data should be included in all products and categories pages and should not mean that the eCommerce website cost is going to be higher when integrated because it doesn't require many resources.
Social Media Integration: Your presence on social media is as important as customer comments. Considering that most people use social media a lot, we can say that it is one of the platforms to focus on. Having a lot of social media shares and sharing things about you means that people find you and value your brand for the search engine.
Thus, the agency that develops your website should make sure that all these SEO factors and much more are already integrated automatically into the website. This doesn't mean that the eCommerce website design cost that handles these features will rise a lot.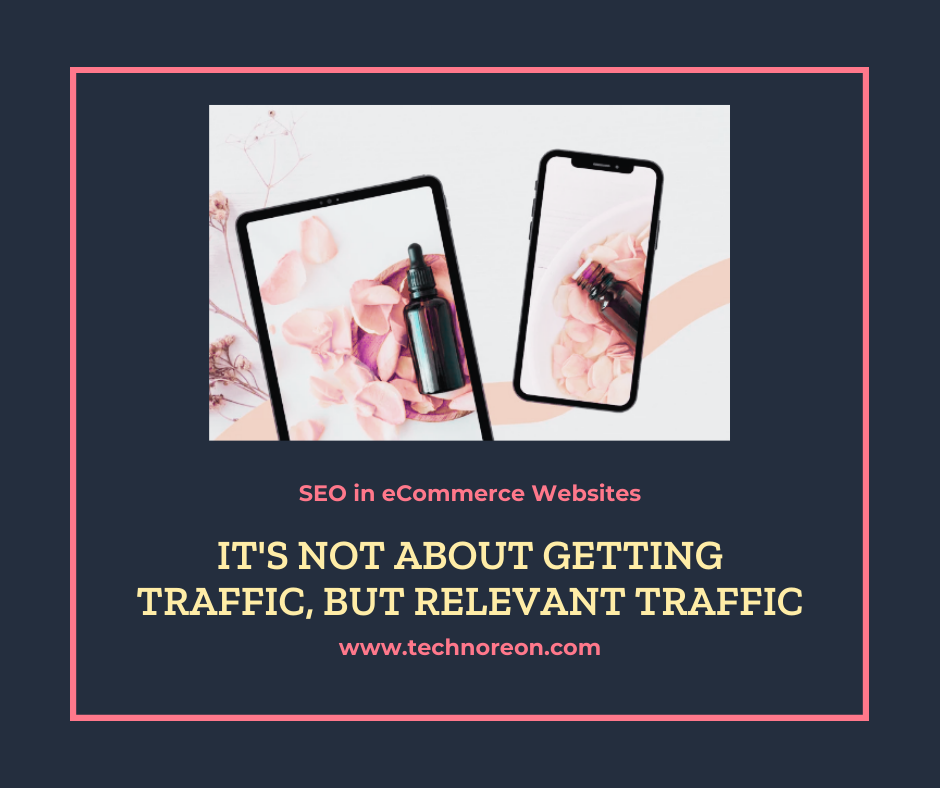 Technical Support for eCommerce Websites
While the importance of Technical Support service in eCommerce websites is so dominant, we recommend that both eCommerce companies and site owners attach great importance to this issue, turn their user experience into an opportunity and multiply their earnings.
One of the important support issues in eCommerce is that version updates are provided in all packages and provided free of charge. Most companies operate in this order, but we would like to point out that companies that demand additional fees for version updates don't mean they provide better support. This is a service that the company should provide to you, and the technical support should already be included in the eCommerce website design cost.
The technical Support included in an eCommerce website design cost should have a few other features. If you want, let's talk about them in the form of items;
Server maintenance and support operations.
Security precautions.
Backup and data loss prevention.
Infrastructure maintenance and optimizations
Preventing attacks and hackers
Data privacy and encryption processes.
Factors such as network security and high technology are among the issues that are included in these services but that site owners do not pay much attention to.
Abandoned carts and customer insights
Is there a way to win back users who left products in their cart? You can get an insight into all baskets, wish lists and compare lists. Sending emails or coupons helps increase the conversion rate. The developers should provide site owners with all the necessary tools to manage their websites and track their customers to understand their needs and provide better service.
There are also some artificial intelligence tools but this will make your eCommerce website design prices to be so much higher.
Features that eCommerce Website Design should have
If you want to increase your sales channels by doing eCommerce, the software you choose should provide some important features. Because the e-commerce site with a good software infrastructure will contribute to the development of your business and will help you to achieve very good turnovers in your e-commerce business. Here are some important features that an online store should have:
Easy navigation with a good user experience.
Favourite, compare, and wishlists.
Advanced search and filter tools.
Top selling, new or featured products.
Redirects to important pages such as FAQs, return policies, cargo information, and order tracking.
Different payment and shipping options.
Advanced category and subcategory structure.
Advanced SEO tools.
User reviews and comments.
Blog and articles.
Abandoned carts.
Coupons and marketing tools.
Responsive mobile-friendly design.
Powerful hosting options.
Multi-language and multi-currency if necessary.
Emails and in-site notifications
Fast checkout and easy payment page.
Security.
Of course, having more features increases the eCommerce website design cost. However, it is more related to how these features are done and how well they are integrated and provided by the development agency.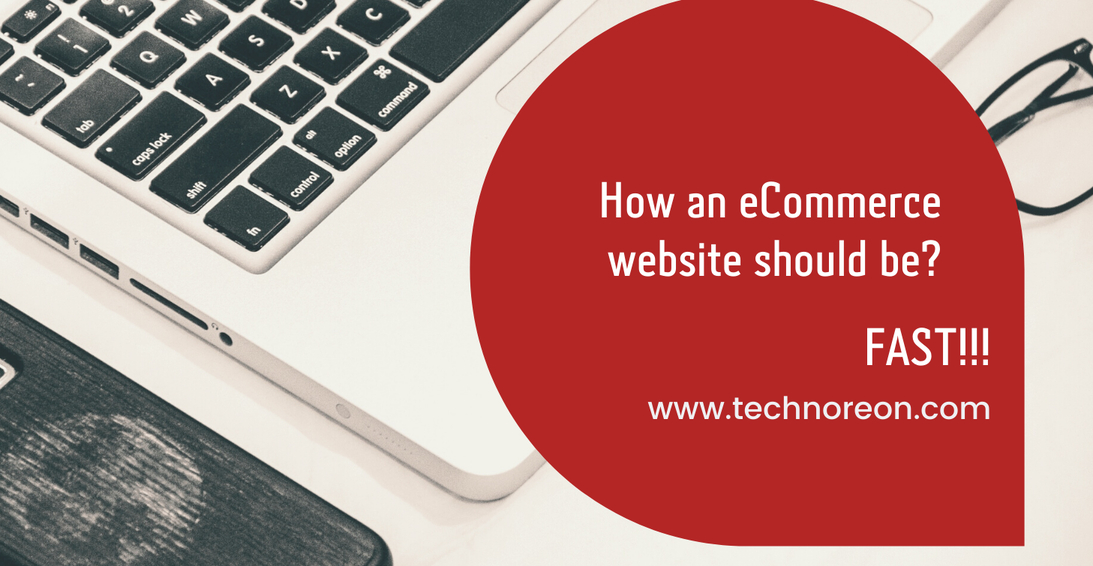 Comparison table for the average cost of eCommerce website design prices
The eCommerce website design costs vary a lot due to the huge number of features you may need, or not need. Some online stores do not require payment gateways, the customers will be required to pay in cash after product delivery. You may also don't need to implement online tracking on your own website directly, and redirect your customers to the website of the shipping firm to follow updates there. Different inventories, shipping to multiple countries, and providing multi-currency features may also impact prices.
The average eCommerce website design cost according to features and tools is:
| | |
| --- | --- |
| Simple stores (No payment, no shipping) | $400 - $500 |
| Online Stores with payment gateways | $500 - $650 |
| Online Stores with payment gateways, shipping | $650 - $800 |
| Advanced eCommerce website design | $800 - $1200 |
| Full features with artificial intelligence tools | +$1200 |
How to choose the best agency to develop your eCommerce website?
Finding a proper company to design, develop, host, manage and support your business is not an easy deal these days. But Technoreon - Web Design & Development provides their clients with all the necessary tools to start their online store. We consider all the above-mentioned features when developing your website.
The eCommerce website design cost with Technoreon ranges from $400 to $1300. You can contact us anytime to discuss your business and get an offer. But we encourage you to check the full guide of our eCommerce website design packages.
Technoreon does not just build and design your website, it also provides you with all tools to manage your store in a reliable and flexible way. We don't restrict you at any point, all our solutions will be built to be compatible with your business and visual identity because we neither use pre-made software nor use WordPress.
Our team makes sure that our eCommerce website design packages provide all the functions you need and more to help you focus on your own clients instead of wasting time on technical issues. Our support is not 3 or 6 months or even 1 year, we are here forever for you because we do know that we can only grow if you do!
Since our software is built from scratch by our engineers, we will always be available to improve and develop your website when you grow. We are aware that eCommerce websites are living entities that need to be maintained and developed frequently to handle the requirements of the business in the future like Artificial Intelligence algorithms and more advanced marketing tools and CRMs.
Only with Technoren, you can turn clicks into clients.